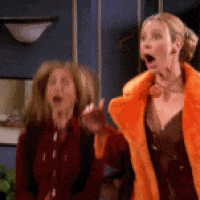 Okay so maybe it's not something jump up and down about, but we now know what dates each faculty will be holding their ceremonies! We're still trying to confirm the exact dates of your graduation and as soon as we get these we will let you know – they should be confirmed within the next month.
Faculty of Development and Society: Monday 12th – Thursday 15th
Faculty of Arts, Computing, Engineering and Sciences: Friday 16th & Monday 19th
Sheffield Business School: Tuesday 20th & Wednesday 21st
Faculty of Health and Wellbeing: Wednesday 21st – Friday 23rd
To keep in the loop, make sure you keep checking your emails, My Student Record and of course this blog to get the latest information about your graduation dates.
 The Graduation Team